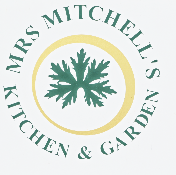 PLEASE JOIN US ON FACEBOOK
We now sell almost exclusively at Plant Fairs over Southern England and South Wales; although we are always glad to see customers at the Nursery by appointment. We also offer a small collection of plants for sale in season at The West Tytherley Village Shop.
As a result we are carrying less stock and instead growing specifically with an eye to the shows we will be attending. As a consequence we have discontinued a plant list on this website and replaced it with a Facebook Page. This has the advantage that it can be updated more readily with information and photos of plants that we have ready at the present – plants which we are preparing for upcoming fairs and which are appropriate for the Season.We are always happy to bring specific plants to Fairs for you to collect or for you to pick up from the Nursery.
Our prices currently are £6.50 for most plants in 1 litre pots; plants in 2 litre pots are £7.50/£9.50 and plants in 3litre or larger pots, shrubs, paeonies,agapanthus and other specialist varieties are more expensive. Tree paeonies £60.00, ITOH (intersectional paeonies) £55.00/ - £75.00 Occasionally especially early in the year, we may have plants in smaller pots that will be cheaper.
Our Plant Fairs for the year are still listed here on this website with full details and contact information.
We hope you will use this page and mark it as a "like." We will then hope to communicate with you more directly.